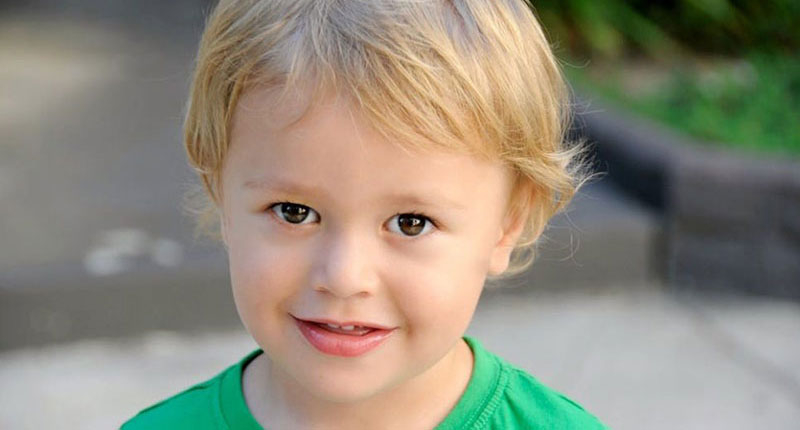 Privacy
Policy
Michael Palin Centre for Stammering Privacy Policy
We value working with you and wish to ensure that you are in complete control over how much we keep in touch with you
We value working with you and wish to ensure that you are in complete control over how much we keep in touch with you.
The Michael Palin Centre for Stammering (MPC) collects your data when you use our website to sign up for training courses, come to an event, make a purchase, make a referral, or are involved in any other way with us. This page is here to help you understand how we use the data we collect about you.
Whittington Health NHS Trust is the data controller and will process your data in accordance with the regulations that apply to the General Data Protection Regulation 2016 (GDPR) /Data Protection Act 2018 (DPA18). We take our duty to protect you personal information and confidentiality very seriously and take all reasonable measures to ensure the confidentiality and security of personal data for which we are responsible.
Information collection
If you have given us information about yourself we take that information and hold it on a database, stored on a NHS Whittington Health computer. If you attend the MPC for therapy we keep records about your health and any treatment. These records help to ensure that you receive the best possible care. They may be written (paper) records or held on a computer. It is essential that you details are accurate and up to date. Always check that your personal details are correct when you visit us and please inform us of any changes as soon as possible.
Use of your information – clinical referrals
We use any personal information in line with the following legal justifications or 'grounds'.
You have requested us to take steps in order for you to enter into a contract with the Centre so that we may provide you with healthcare services.
The use of your personal information is necessary for the provision of healthcare services provided to you as part of the contract between you and the Centre.
The information that we process as part of providing your service includes 'special category' information. Special category information is data related to race, ethnic origin, religion, genetics, biometrics, health, sex-life or sexual orientation. The legal basis that we use to process this special category information is: the information is necessary for medical diagnosis or provision of healthcare.
How your personal information is used
Your records are used to direct, manage and deliver the care you receive to ensure that:
the clinical team involved in your care have accurate and up to date information to assess your health and decide on the best care for you.
your concerns can be properly investigated if a complaint is raised.
appropriate information is available if you see another professional.
Use of your information – training course applications or signatories for newsletter
We use any personal information that you give us (name, email address, postal address etc) only for the purposes of:
sending you mail and newsletters to inform you about our teaching activities; or
informing you about special events at the MPC.
By registering for a training course you agree to the collection and use of information necessary to process your payment or provide you with the information you have requested, including training materials that accompany our courses. At the point of supplying your information, we tell you how your information will be used. Providing your details means that you are agreeing to this use. It will not be used in other ways than is detailed. You may choose to unsubscribe from mail or email communications at any time.
Use of your data by a third party
We won't share your data with other organizations so they can send you marketing materials.
We use the Mailchimp platform to email news to "Friends of the Michael Palin Centre" and to advertise specialist training courses to Speech Language Therapists and Pathologists. This involves us sharing your first name, last name and email address with the platform provider, Intuit, as a data processor.
Intuit stores your personal information on servers in the USA. We do not routinely share data with any organisation outside the UK, but our website is available across the internet and we communicate with applicants and stakeholders wherever they are.
Intuit also collects some personal data via the Mailchimp platform as a data controller in their own right. For example, technical information about your device. For more information, you can read Mailchimp's cookie statement and the Intuit privacy statement.
Who do we share personal information with?
Everyone working within the Centre has a legal duty to keep information about you confidential. Similarly, anyone who receives information from us has a legal duty to keep it confidential.
We will not disclose your information to any other third parties except where there is a legitimate interest. We may share information with other professionals, including clients' GP or medical practitioner.
We may be required to disclose information to the Police, any regulatory or Government departments to a court of law. We will inform you as soon as reasonably practical after we receive a request, unless we are prohibited by law from doing so or it is not practicable to do so.
How long we store your data
We have a data retention policy in line with the recommended legal and professional best practice retention standards set out in the NHS Records Management Code of Practice for Health and Social Care 2016. We take account of legal obligations and accounting and tax considerations as well as considering what would be reasonable for the activity concerned. For example, we will retain details of payments for seven years to meet tax and accounting requirements
Security
We restrict access to your data to our employees and administrative volunteers who have a specific need to use your data to perform their work. Your data is stored internally and we maintain physical and electronic security and procedures to ensure that your data is not freely available.
How your personal information is used to improve the service we provide
Your information may be used to:
review the care we provide to ensure it is of the highest standard.
ensure our services can meet patient needs in the future.
investigate patient queries, complaints and legal claims.
ensure that we receive payment for the care you receive.
prepare statistics on our performance.
undertake health research and development (with your consent – you may choose whether or not to be involved).
help to train and educate healthcare professionals.
Use of information collected automatically through our website Cookies
Cookies are files with a small amount of data, which may include an anonymous unique identifier. Cookies are sent to your browser from a web site and stored on your computer's hard drive.
Like many sites, we use cookies to collect information. You can instruct your browser to refuse all cookies or to indicate when a cookie is being sent. However, if you do not accept cookies, you may not be able to use some portions of our website.
Log Data/Analytics
Like many site operators, we collect information that your browser sends whenever you visit our site ("Log Data"). This Log Data may include information such as your computer's IP address, browser type, browser version, the pages of our website that you visit, the time and date of your visit, the time spent on those pages and other statistics. In addition, we may use third party services such as Google Analytics that collect, monitor and analyze this data for the purposes of understanding usage patterns and improving our site design. We do not use this data to try to identify specific people, and we do not collect data that would allow us to do this.
Online Security
The security of your personal information is important to us, but we acknowledge that no method of transmission over the Internet, or method of electronic storage, is 100% secure. While we strive to use commercially acceptable means to protect your personal information, we cannot guarantee its absolute security.
Links to Other Websites
For your convenience, we may provide links to other websites and web pages that we do not control. We cannot be responsible for the privacy practices of any websites or pages not under our control and we do not endorse any of these websites or pages, the services or products described or offered on such sites or pages, or any of the content contained on those sites or pages.
Putting you in control Access to your information
You have the right to request details of the information we hold about you. To receive a copy of the personal information we hold please write to [email protected]

We will respond within 1 month of receiving your letter.

For more information about your rights under the Data Protection Act you can visit the website of the Information Commissioner's Office.
Updating your preferences
If you need to update your personal information or change any of your communication preferences, please contact us at [email protected]
Updating your information
We do appreciate it if you keep your details up to date. You can do so in the same way as updating your preferences (above). We may use Post Office address search, postcode lists or other available sources to confirm data that you provide us with, where, for example, we are unsure of what you have completed on a form.
Telling us to stop processing
You have the right to ask us to erase your personal data, to ask us to restrict our processing or to object to our processing of your personal data. You can do so at any time by writing to us at: Data Protection Officer, Whittington Hospital, Highgate Wing Level 5, Information Governance Department, Magdala Avenue, London, N19 5NF.
Changes to This Privacy Policy
This Privacy Policy is effective as of the 'last updated' date below and will remain in effect except with respect to any changes in its provisions in the future, which will be in effect immediately after being posted on this page. We reserve the right to update or change our Privacy Policy at any time and you should check this Privacy Policy periodically. Your continued use of the Service after we post any modifications to the Privacy Policy on this page will constitute your acknowledgment of the modifications and your consent to abide and be bound by the modified Privacy Policy. If we make any substantial changes to this Privacy Policy, we will notify you by placing a prominent notice on our website.
Contact Us
If you have any questions about this Privacy Policy or the data that we keep about you and how we use it, please contact us on [email protected]
If you have been dissatisfied with the service you have been provided and have exhausted the Trust's complaints process, you can refer any complaints to: PALS Office, The Whittington Hospital, Magdala Avenue, London, N19 5NF. Telephone 020 7288 5551. Email [email protected]
The Michael Palin Centre
Last updated 17th May 2021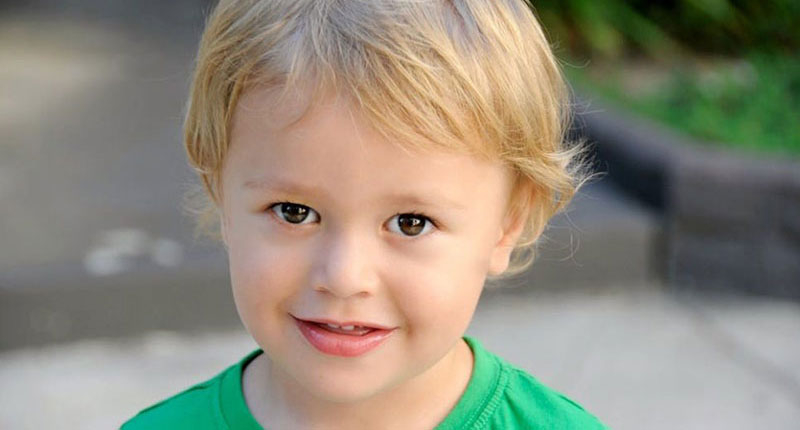 THE MICHAEL PALIN CENTER HELPLINE
Sometimes you just need someone to talk to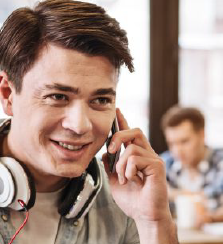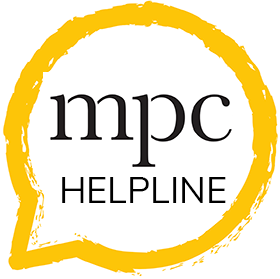 HELPLINE
Sometimes you just need someone to talk to
Our Helpline, 020 3316 8100, is open during office hours (9am-5pm) and voicemail messages can be left when the office is closed.
"I know who to talk to if I need more help."