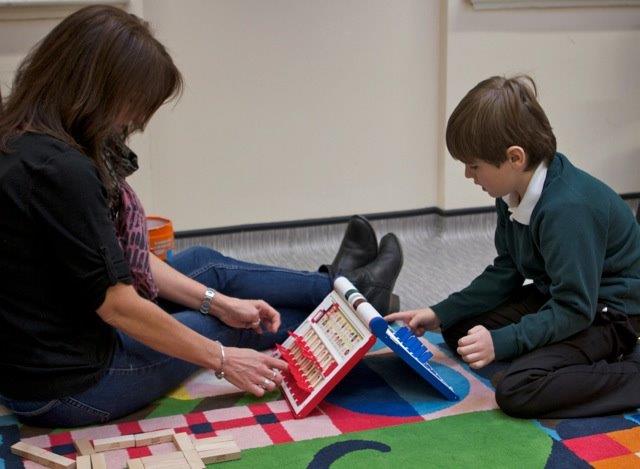 Assessment
and therapy at the MPC
Therapy for under 7s
Palin Parent-Child Interaction Therapy (Palin PCI)
an internationally-known therapy programme
developed at the Michael Palin Centre
shown to be an effective therapy
manual translated into Greek, Polish and German
accessed via the MPC assessment clinic.
Find out how to get your child referred for an assessment.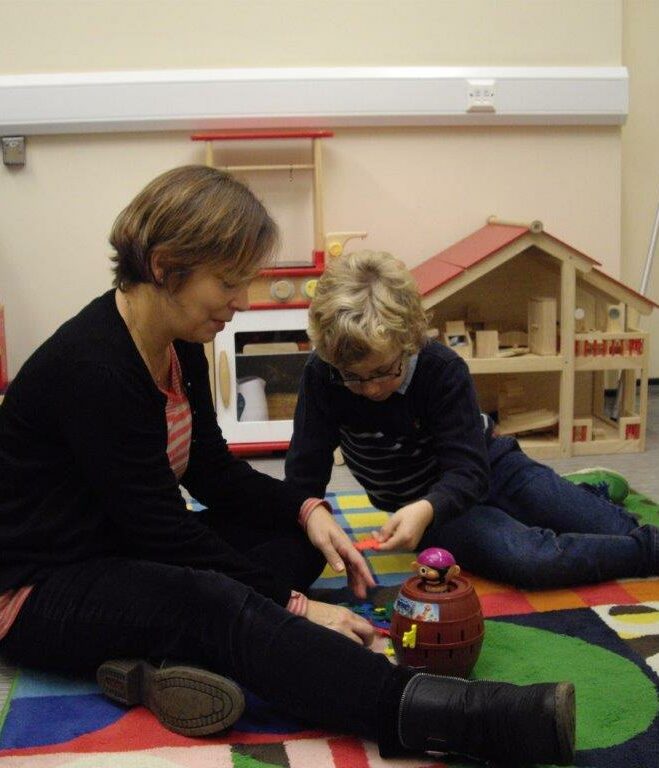 Key things to know about Palin PCI
both parents attend (if a 2-parent family)
once-weekly, one-hour sessions for 6 weeks + 6-week period when parents work independently + review
further regular sessions, top-up sessions or monitoring sessions as needed
follow up for 12 months with an agreed schedule of reviews
available to families living in Camden or Islington, living in other areas subject to funding being agreed with local NHS Commissioners or to families paying privately
The main ideas
children do not stammer because of anything that parents have done or have not done.
parents naturally, but not always consciously, interact with their child in ways that are helpful. Therapy can help parents do more of what works.
some children who stammer need more time – either to organise what they want to say or to co-ordinate all of the physical movements involved in speaking.
each child is different. Therapy is flexible and designed to fit the individual child.
the way that we talk about stammering matters. We use neutral language (i.e. "he's stammered more this week") rather than language that makes a value judgement (i.e. "her speech was good this week" or "his stammer has been bad lately"). This is to avoid conveying an idea that fluency is "good" and stammering is "bad." This can be a starting place for thinking about the whole child, and not just their stammer, in our therapy.
being open about stammering, as appropriate for each child, helps to protect children from starting to feel bad about themselves because they stammer.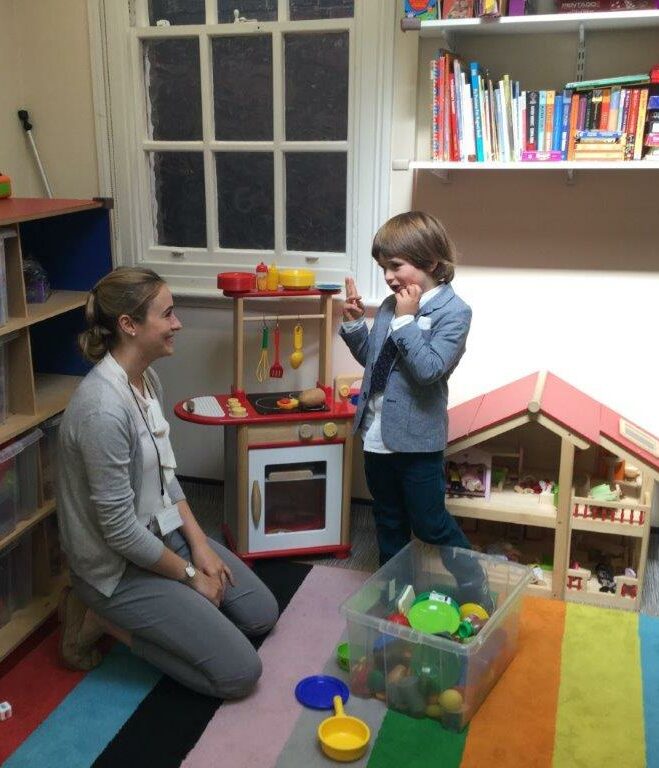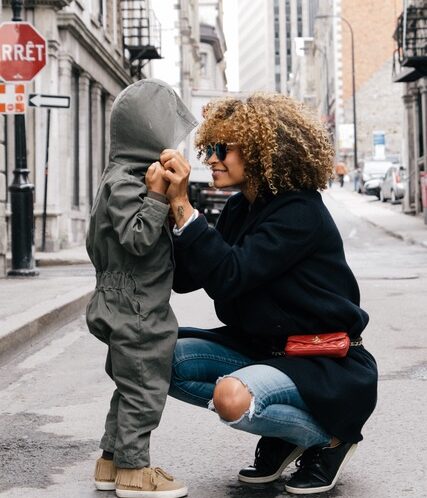 The aims of Palin PCI
help children communicate confidently, whether or not they continue to stammer
maximise young children's fluency
reduce the degree to which stammering has a negative impact on children and their parents
help children and their parents feel more knowledgeable about stammering and confident about how they manage it
develop positive, open attitudes about stammering
FAQs
What happens in Palin PCI sessions?
You will see the same therapist each time. Sessions are based on play so it will be fun for your child.
To start with your sessions will involve you and your child playing together while your therapist video records this for a few minutes. You will look at these recordings with your therapist paying special attention to the things you are already doing that help your child. Your therapist will also help you to decide things that you would like to do a bit more of during the week in short playtimes with your child.
There may also be things that you talked about in your assessment that you revisit in therapy, if that would be helpful. For example ways to:
build your child's confidence
develop turn taking within the family
help your child regulate their emotions
problem-solve how to make some aspect of daily family life run more smoothly for everyone
If appropriate for your child, therapy may include activities which help you all learn about stammering and talk about it openly within the family.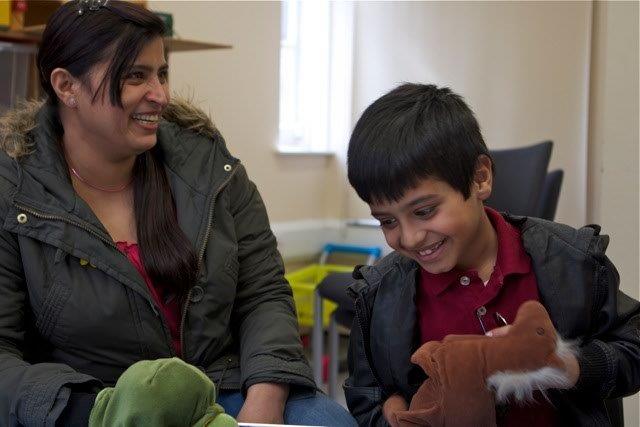 What is it like coming to Palin PCI sessions?
We focus on yours and your child's strengths. Attending Palin PCI sessions will feel positive, practical, empowering and confidence-building.
Your therapist will not tell you what to do but instead will help you make decisions about what is best for your child.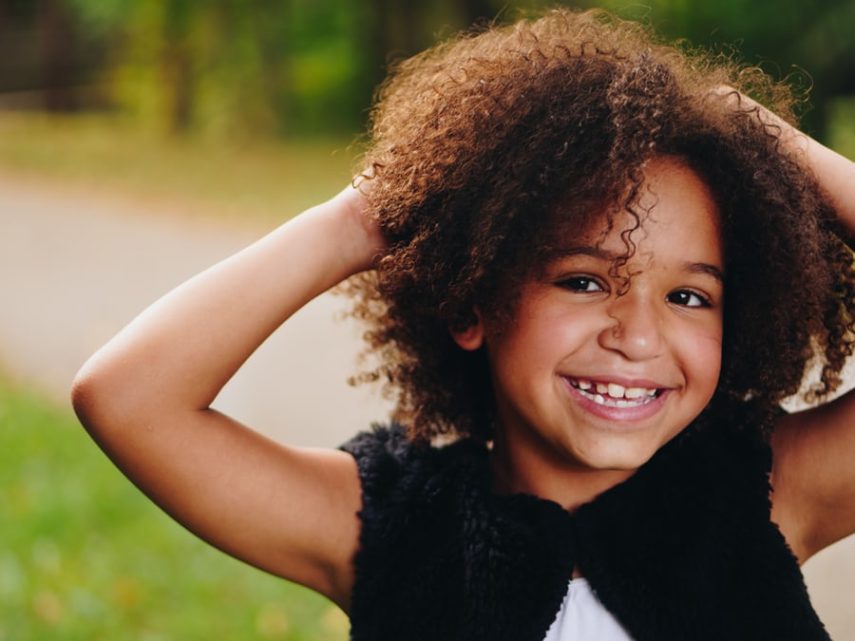 Yes and homework really matters! We want homework to be manageable for you but also be enough to make a difference. Between sessions you will be asked to have regular, 5-minute play times (Special Times) with your child and also, separately, with any other children in the family. You will also sometimes be given something to read and think about for the next session.
If you find it hard to do the homework for any reason make sure that you talk with your therapist so that they understand what is making it difficult for you to do.
How long do we come to the Centre for once we start Palin PCI?
All children coming to the MPC for Palin PCI are followed for 12 months. You will have regular reviews during that period where we check in with you about how things are going and re-do some of our assessments. These appointments are generally agreed at the beginning of your year with us.
Can we attend by remotely?
Although there are some real advantages to being at the Centre in person, and it is often what people prefer, we also deliver Palin PCI remotely using Teams or Zoom when that is the best option. You will need to make sure that you have a private space to be in for your session and we will ask you to sign a consent form to say that you agree to therapy being delivered remotely.
Can we pay privately if our NHS funding has been refused or if we do not want to wait?
Yes. Email mpc.admin@nhs or call 020 3316 8100 if that is what you decide to do after looking at the fees.
What evidence is there that Palin PCI is effective?
Four studies have investigated how effective Palin PCI is.
Three of these looked at how individual children progressed with Palin PCI. A total of 12 children were followed for a year. These three studies showed that:
10/12 children's stammer reduced significantly (i.e. more than the usual ups and downs)
Parents said that their child's stammer was less severe and was having less impact on their child
Parents said that they felt more knowledgeable and confident in managing their child's stammer and were also less worried.
More recently a group of 55 children were followed for a year. This study showed that:
stammering reduced significantly
children felt more positive
parents felt more knowledgeable and confident.
Read about the evidence for Palin PCI here.
Does the MPC offer the Lidcombe Programme?
All MPC therapists are Lidcombe trained. If you have already been working on the Lidcombe Programme with your local therapist or have questions about it, your MPC therapist will be able to discuss this with you.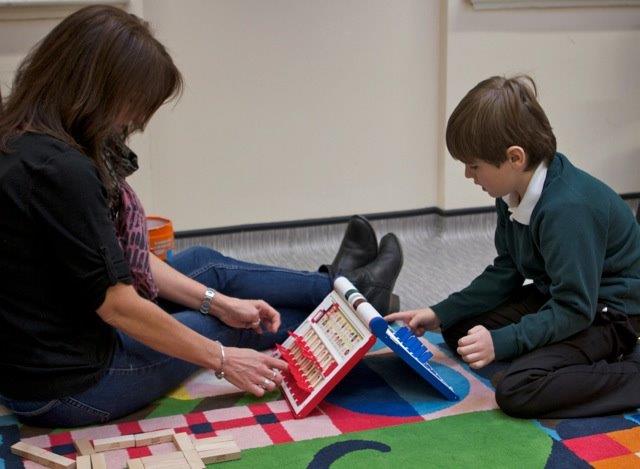 Assessment
and therapy at the MPC
THE MICHAEL PALIN CENTER HELPLINE
Sometimes you just need someone to talk to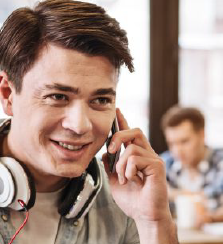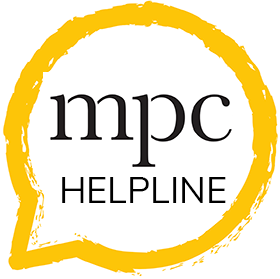 HELPLINE
Sometimes you just need someone to talk to
Our Helpline, 020 3316 8100, is open during office hours (9am-5pm) and voicemail messages can be left when the office is closed.
"The therapist explained things in a helpful way."