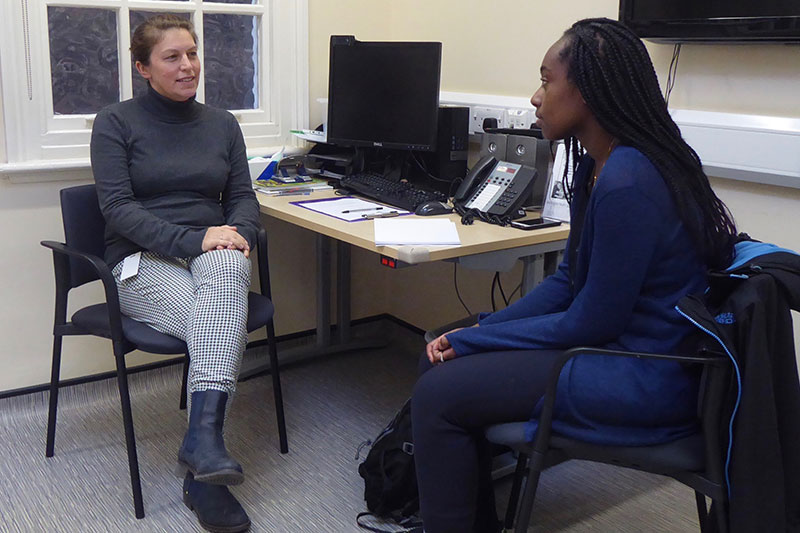 Therapy for 15-18s
Individual therapy
at the MPC
Work at your own pace in 1:1 sessions with your therapist in sessions which fit with your timetable. Develop your skills and build your confidence in therapy that is tailor made for you.
Accessed via the MPC assessment clinic
Get information about how to refer yourself (if you are 16+) or a young person you are working with here.
Key things to know
sessions for young people 15 – 18 and 11 months on your own
parents are less involved
arranged to fit in, as best we can, with your timetable
sessions available from 9.30am to 3.30 pm (weekdays only)
regular review appointments for one year
can be delivered by Skype
available to young people living in Camden or Islington or in other NHS Trusts subject to funding being approved, or attending on a private basis.
Could this be right for me?
I would like help with my stammer and am ready to invest time in coming to therapy.
I would like a bit of help but I don't think I need a 2-week group.
I'm not free in July for the summer group.
I would rather have therapy on my own than in a group.
What do I do next?
If you would like to find out whether individual therapy at the MPC would be right for you, get referred to the Centre for an assessment by:
referring yourself if you are 16 – 18;11 years
asking a parent, carer, speech and language therapists, teacher or GP to refer you if you are not yet 16
Please complete the below form in order to start the referral process:
What about group therapy?
Read about our summer group here if you are interested to know more.
I have been to the MPC before
If you are under 25 and have come here for therapy before you are eligible for up to 10 top-up sessions as a "'returner"
charitably-funded by Action for Stammering Children
send in a referral saying that you are a returner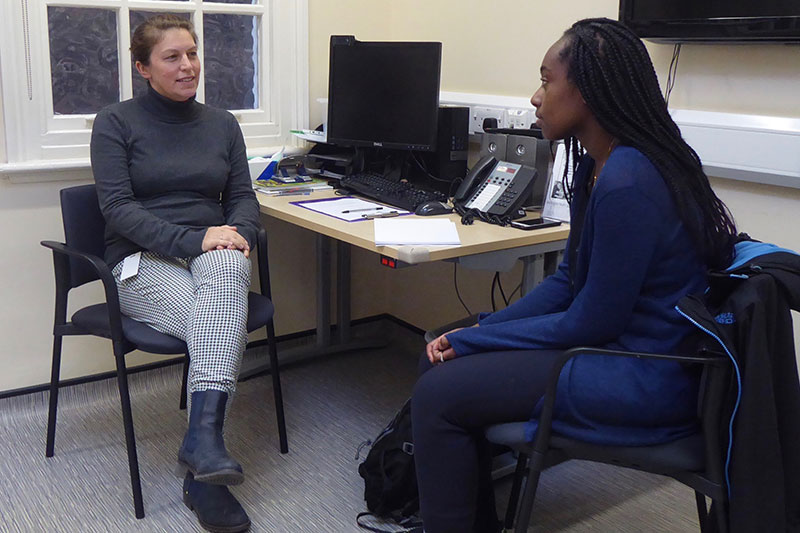 THE MICHAEL PALIN CENTER HELPLINE
Sometimes you just need someone to talk to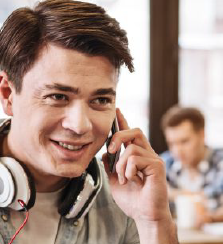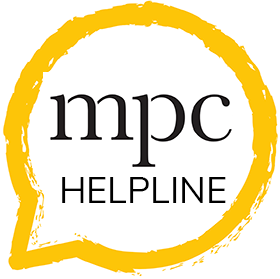 HELPLINE
Sometimes you just need someone to talk to
Our Helpline, 020 3316 8100, is open during office hours (9am-5pm) and voicemail messages can be left when the office is closed.
"The MPC ACT course has had an immediate impact on my practice as an SLT working with young people with a stammer. All the practical activities meant that I was able to implement elements of this approach literally the next day with empowering results for my teenage clients. Its emphasis on acceptance makes it an important resource for all therapists and essential for those working with people who stammer."