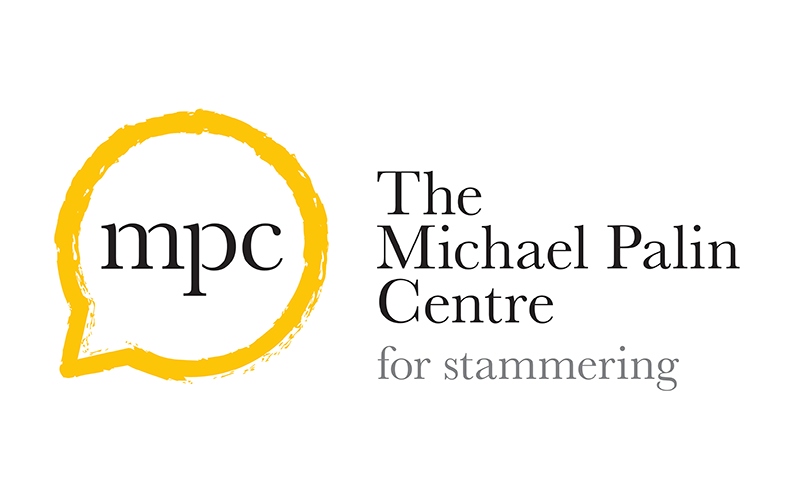 Adults
Who can I
talk to?
Do you want to talk to someone about getting help?
Do you feel that you're not coping?
Talk to your GP
Make an appointment and tell them if you are wanting help. Remember to tell them about how stammering affects you in terms of your thoughts, feelings and ability to communicate in everyday situations, as they may not be aware of how this can be for someone who stammers.
It is especially important to talk to your GP if you feel that you're not coping.
The Michael Palin Centre
Call the Michael Palin Centre if you live in Camden or Islington on 020 3316 8100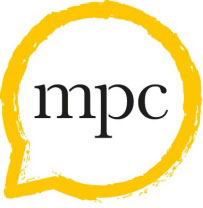 Speak with a specialist speech and language therapist
Stamma
Call the Stamma helpline on 0208 802 0002 (Freephone)
Every weekday 10am-12noon and 6pm-8pm
Or email: [email protected]
FAQs
How long will I have to wait for an appointment?
We aim to contact new clients within three weeks. At that time we can give an estimation of how long the wait for an actual assessment appointment will be.
How long will my appointment last?
Your assessment will last for approximately 2 hours. You will be sent some questionnaires beforehand for you to fill out and bring them with you. If you need help filling them out then you can bring them with you to your appointment and your therapist will help you.
What will happen in my assessment?
Your therapist will ask you about your experience of stammering, how it impacts on various aspects of your life, and what you are hoping to achieve if you decide to start therapy. Your therapist will ask you to do some reading and talking while being video-recorded and may ask you to fill in some additional questionnaires.
You and your therapist will talk about the key factors relevant to understanding your stammer and how it impacts on you, and also about therapy options. You may have a sense of what you would like to do straight away, however it will be ok if you want to take some time to think it over. If you are attending as a private client then you will also be given more information, if needed, about the fees for therapy.
What do I do if I need an interpreter?
Make sure you say on your referral form that you would like an interpreter to help. We cannot guarantee an interpreter but we make every effort to provide one for NHS clients.
Can I get help for cluttering?
Yes. Many people who stammer also have features of cluttering in their speech. Therapy is tailored to your needs.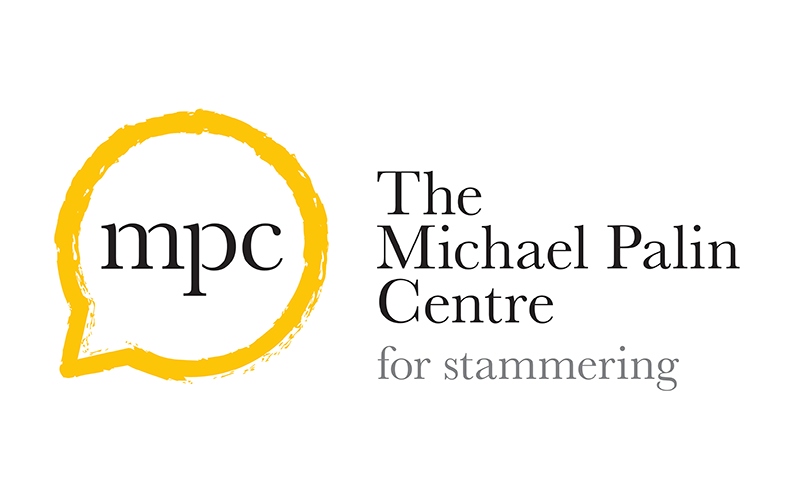 THE MICHAEL PALIN CENTER HELPLINE
Sometimes you just need someone to talk to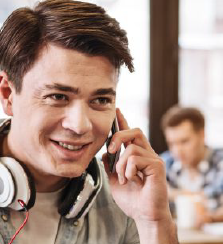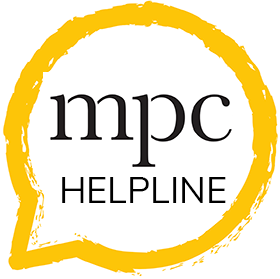 HELPLINE
Sometimes you just need someone to talk to
Our Helpline, 020 3316 8100, is open during office hours (9am-5pm) and voicemail messages can be left when the office is closed.
"The MPC ACT course has had an immediate impact on my practice as an SLT working with young people with a stammer. All the practical activities meant that I was able to implement elements of this approach literally the next day with empowering results for my teenage clients. Its emphasis on acceptance makes it an important resource for all therapists and essential for those working with people who stammer."